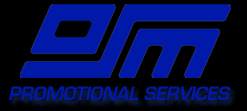 Of Sound Mind has years of experience photographing the finest of cars and products with some of the best camera equipment available on the market.
Of Sound Mind will has started its promotional department by offering professional photography services for vehicles.
If you've got a custom car, a classic, a hot-rod, a sport compact or a race car, and want to immortalize it, you have come to the right place.
Arranging a profession photo shoot of your pride and joy is as simple as sending an e-mail.
Of Sound Mind takes pride in the fact that we are easily approachable, extremely flexible and ultimately reliable.
We work with you to obtain the results you want. While our experience has taught us many lessons, your creativity can break down barriers and produce incredible and different results.
Do not hesitate to contact us with any questions you may have.