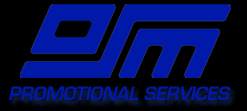 You needn't fear that professional photography cost more than what you could achieve yourself with comparable equipment.
Of Sound Mind has never been focused on making money, but rather on making people happy. Our Car Audio Technical pages have never been and fee-for-use service, and they never will be.
Photographers charge hundreds and hundreds of dollars because they need to make a living doing what they do. Our Photography services compliment our existing income, making the experience enjoyable and rewarding for everyone involved.
Before you contact us to get a quote on your photography, there are a few questions that need to be answered, at least, in your mind.

Here's what we'll need to know:

What type of car
Make and model
What finish does the car have?
Gloss Paint, chrome, flat, suede, etc.
Where do you want the car photographed?
Street, field, parking lot, alley, etc.
What are your intentions for the images?
Personal, submission to a magazine, promotional
Are there any aspects of the vehicle that need to be highlighted?
Wheels, engine, body work, graphics, etc.
As all images are photographed Digitally, what format do you want the images?
TIF, JPG, RAW?
Do you want the images retouched?
A simple yes or no will suffice.
Do you want people posing with the vehicle?
Again, a simple question.
Do you have any special requests?
Do you? should you?
Once you know what you want, then you can contact us for a quote.
We have minimal travel costs and are happy to work around your schedule to produce the results you desire.
contact us at the following spam resistant email address: 'promo at ofsoundmind.com'. Sorry, but you will have to type it out in your e-mail program.